Google provides maney services like Google Photos, Drive, Gmail, Calendar & etc…
If you are Google user and using Google cloud service as your data storage like email, photos or docs.
You must know this cool bulk data donwload tool Google developed, called takeout.google.com
You are three simple steps away to download your data from google.
Step 1: Click on Create new archive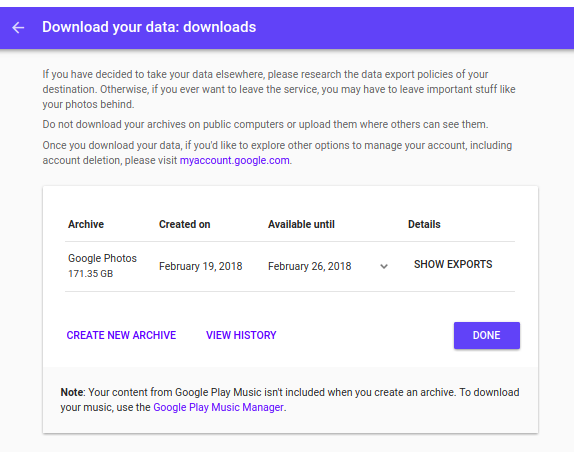 Step 2: Select one or all of your services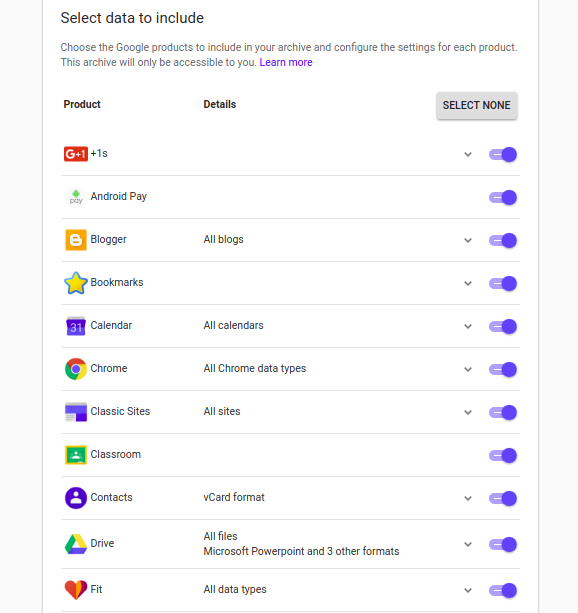 Google will as you to select the source of notifiction upon backup is completed. Once backup is done and you have been notified from Google. Click on View History from Step 1. And you are good to go, it will list the archives along with downlaod link.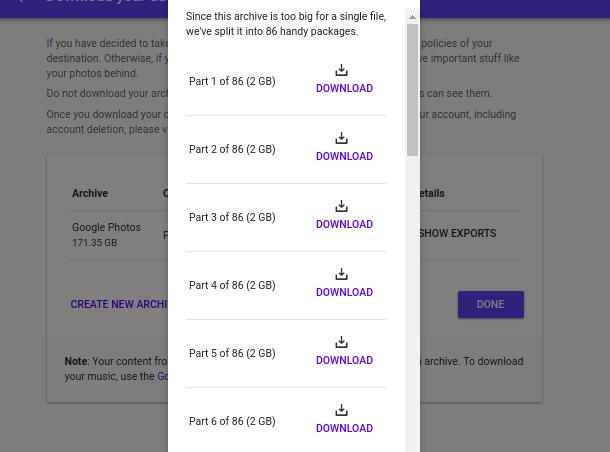 That's it..